Video overview of the app.
Key features
Send mail attachments in your customer notification emails from Atlassian's Jira Service Management - Simple and easy!
Please note that Jira Service Management is the new name for Jira Service Desk.
Customers receive real attachments, no more portal links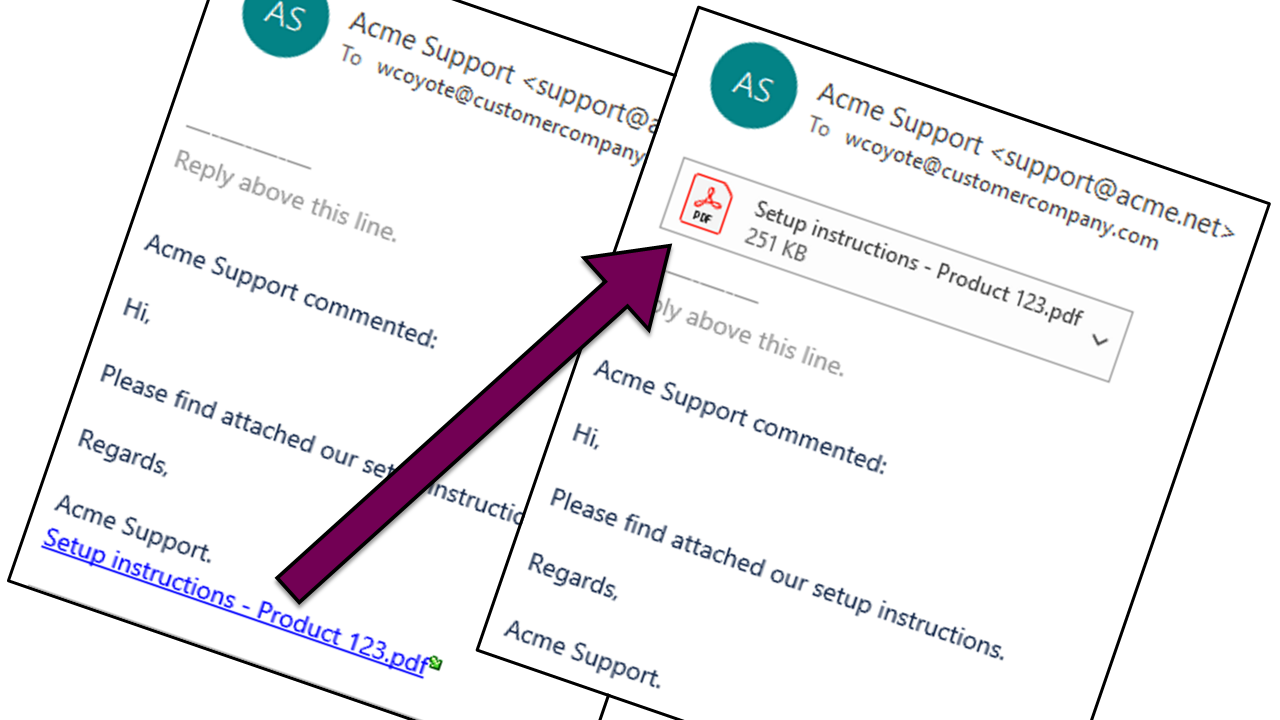 Notification emails work as your customers expect.
Allows instances behind the firewall to send attachments to external users
Easier email conversations, faster resolutions, and customers don't have to remember yet another login.
Works with Outlook, Gmail, iOS and all standard mail clients
Easy to setup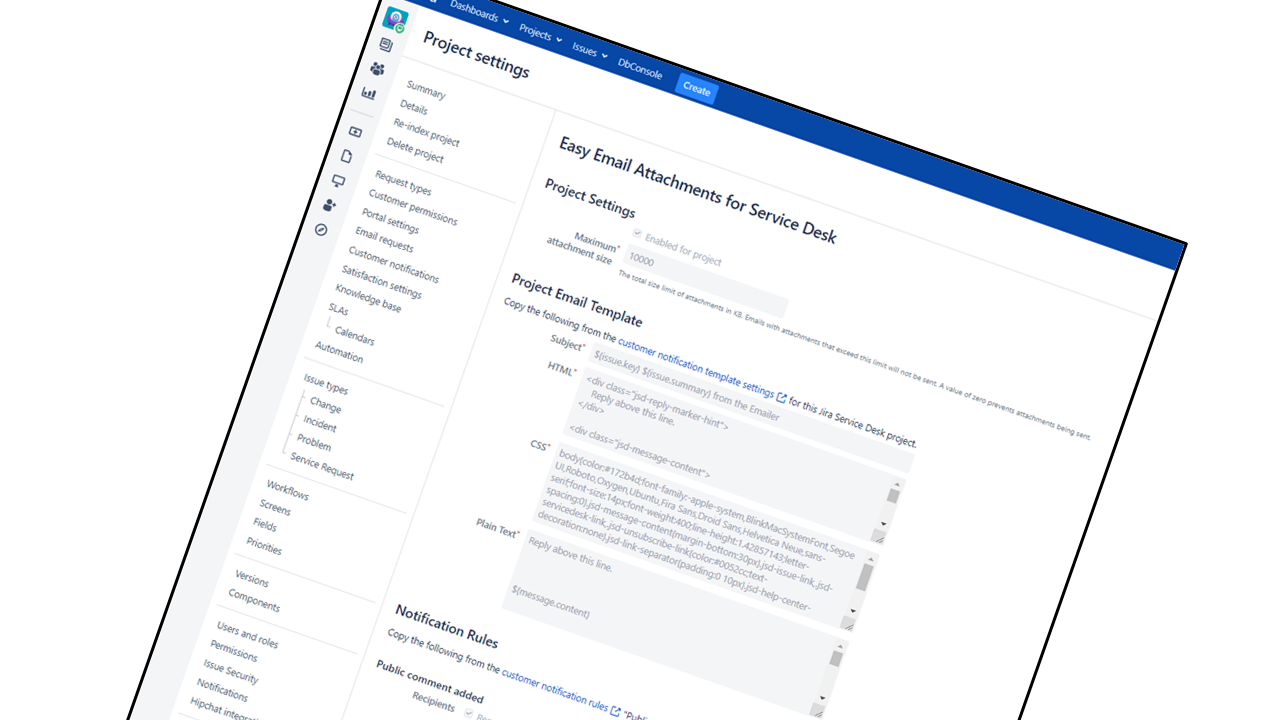 Get up and running in minutes
Configuration is on a per-project basis from the Project Settings page for each project
Uses the same template approach and variables as Jira Service Management itself
Simply copy over your existing configuration
Agents work as usual
No changes to the Jira Service Management comment interface
Agents drag in issue attachments as normal - no additional training required
Overview
The
app by BDQ is a drop-in replacement for notification emails when comments are added or edited in Atlassian's Jira Service Management for Server or Data Center.
The emails sent by the app include the attachments added to those comments as email attachments, rather than links to the Jira Service Management portal.
Our two aims for the app are to ensure that:
It should be as easy as possible to install and configure (less than 5 minutes)
Agents should not have to change how they work with Jira Service Management to include attachments emails – no app-specific training, no fiddly additional UI or dialogs, just add attachments to comments as normal.
Simple and easy.
Getting started
See Quick Start Guide for a walkthrough of how to get up and running in less than 5 minutes. The rest of this documentation goes into more detail about the settings for the app.
We welcome your feedback about the app and can provide support to get you up and running if you have problems. See Support for details of how to contact us.